In six weeks at Bodybyrne my husband Donal achieved the results he'd been attempting to achieve for over 1 year in our local gym. He found the work outs and dietary advice second to none.

Anna McPartlin
Novelist
I found Paul to be very professional, I got fantastic results from my time training with Paul and his team. There is a level of trust there that is not easy to find.

Brian Hade
Events Negotiator at Victory Centre
"Paul's motivation and enthusiasm is contagious. He is 100% focused and committed in getting the best out of you. He has a wealth of knowledge and experience in the health and fitness industry that is second to none."

David Gilick
Double European Indoor Champion
"I've worked in the leisure industry for over 30 years and I run 8 fitness gyms. Every profession has people who stand head and shoulders above the rest. Sometimes it's their dedication and commitment; sometimes it's their skills and passion for excellence; and sometimes it's because of what they achieve. Paulie is one of those people who scores on all counts. He is the simply the best trainer I've every come across."

Gar Holohan
"I got to know Paulie's work through his tireless fundraising and support for Irish Autism Action. He also trained our patron, Keith Duffy in preparation for marathons in aid of the charity where I worked at the time. As a result I subscribed to his excellent social media updates on fitness and living well. I actually felt healthier just reading them. I think Paulie takes a professional and hardworking approach to everything he does – and is a real gentleman to work with."

Lisa Domican
Irish Autism Action
"There are good trainers and there are great trainers . Paulie has one of the most expensive knowledge in the fitness industry and there are very few trainers in the world that possess his level of knowledge. Paul's level of understanding on nutrition and what it takes to get the results client require is world class. When I was doing a Men's Health photo shoot it was down to Paul's knowledge and expertise that got me into the condition I needed to be for the shoot."

Hugh Hanley
National Personal Training Manager (Virgin Active UK)
"Paulie Byrne is an expert in his field providing a wealth of information from general fitness to diet and bodybuilding. He has vast experience in all areas and the advice and programmes he uses work like no others.I would highly recommend working with Paulie."

Martin Mc Laughlin
"Paul has helped me a huge amount with my physical training and nutrition. I started working with Paul 6 weeks before the London Olympics and he brought me to a new level in strength training. He showed me how to get the most out of my gym sessions focusing on the exact muscles i need to get stronger. The programs Paul has given me have helped me reach the next level in badminton and i will continue working with him for as long as possible."

Scott Evans
Double Olympian
From my experience of training with Siobhan, it is not just her exceptional knowledge and expertise that are self evident but her genuine focus and commitment to improving her client's fitness levels and helping them set and achieve their targets. I would absolutely recommend her.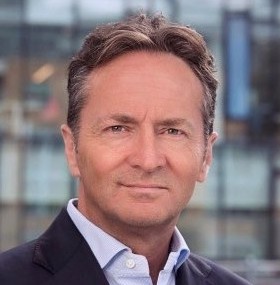 Owen Sorensen
"I love going to Paul's gym. There is always a great atmosphere, it's friendly and there is a real sense that people are getting to achieve the best they can. Paul and his crew are real motivators. Before going to Paul, I had been going to the gym, but not getting any results. Since being with Paul, I actually spend less time at the gym, but my fitness levels have come on exponentially and I feel much healthier. There is immense satisfaction in achieving results that I had not got before. As Paul says "I didn't say it would be easy, I said it would be worth it."

Matthew Mac Gabhann
GP
"I found Paul to be incredibly helpful and enthusiastic to deal with. I enjoyed the training and the excellent tips that Paul had to offer. I have referred business to Paul and haven't heard a bad word back. I would be happy to recommend him going forward and wish him well in his ongoing venture."

Tommy Sheehan
"Paulie is dedicated and committed to helping people get the results they desire from their bodies-he works you hard but its worth every tear of sweat!"

David Kavanagh